Packaging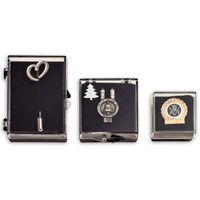 Plastic boxes in different standard sizes. The smallest box measures 30x30x18 mm and can be ordered from 50 pieces. These boxes always have a clear lid with black bottom. The cover can be printed with your logo starting with 500 pieces. The inlet is black velvet cardboard.
There is an extra box for cuff links and tie pins.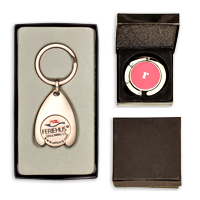 Cardboard boxes can be designed in size and color with or without your imprint from 1,000 pieces. The inlet is adjusted in the size and the outline of the badge.
We offer velvet boxes from 500 copies onwards. The smallest size is 55x55mm. A logo print is possible, as well as a special in the inlet adapted to the order.
Velvet bag in black or blue. The size can be adjusted.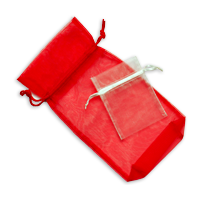 Organzabe bags can be chosen in different sizes and colors from 500 pieces. A logo print is possible.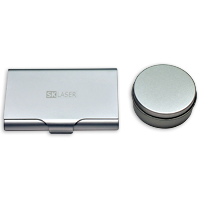 Aluboxes of various sizes and formats are available for storing office clips or business cards from 1,000 pieces onwards. A laser engraving is possible.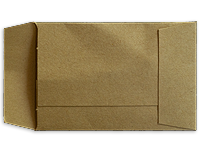 Instead of the polybag, the pin can be offered in an environmentally friendly paper bag, in 40x60mm.
Inquiry:
Send us your logo, we will send you an individual offer
Your inquiry