Key Rings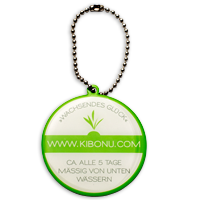 It can be printed on steel, brass, or aluminium. The print is protected with clear lacquer. This lacquer provides the pendant with gloss and volume.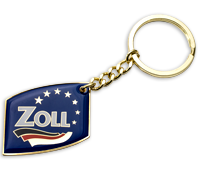 This pendant is stamped in brass and produced with enamel colours.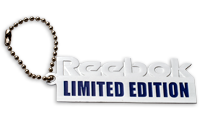 A stamped pendant made of matted aluminium. The logo is designed with enamel colors. A nickel ball chain is used as a fastener.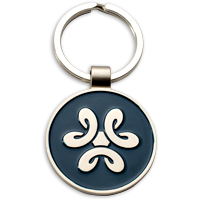 A cast pendant. The metal is alloyed in matt finish; the enamel colour is slightly recessed. The eyelet is cast directly onto the logo. The key ring can be attached without a connecting part.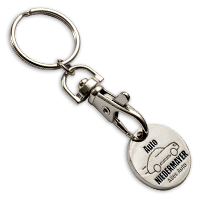 Shopping cart chip. Nickel plated with a blue enamel colour, a snap hook with a key ring can be additionally ordered.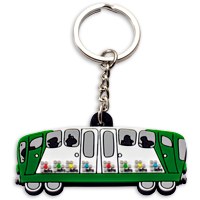 A Soft PVC pendant. The various colours are cut out in soft PVC and applied to the base. We do not use softening agents in our production.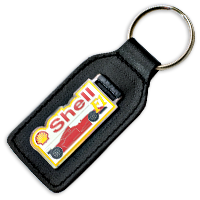 Leather key chain. The logo is imprinted on one side of the two-sided leather and attached with a plate or a splint. This pendant is stitched in a sideways pattern.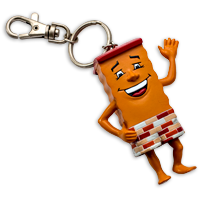 360 degree pendant in hard PVC. This pendant is hand-painted using templates.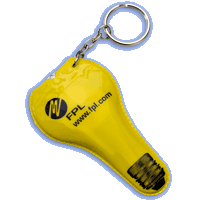 Blinking soft PVC pendant. A white LED light on the edge blinks when pressure is applied.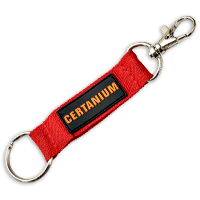 Key lanyard with stitched rubber, key chain, and small snap hook.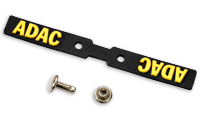 Zipper with a rivet for attaching.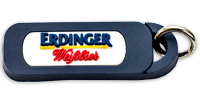 Zipper pendant with split ring.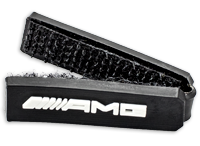 Zipper logo with Velcro.
Inquiry:
Send us your logo, we will send you an individual offer
Your inquiry