Fitting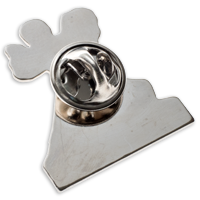 7.5 mm spike and the 10mm buckle. This is calles the "butterfly" and it is the usual fitting and included.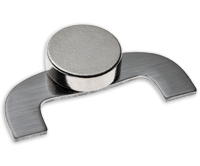 Magnet from 10-25mm.
The magnet set. It is always 45 x 14 mm; two magnets are integrated. This set is especially suited for name plates.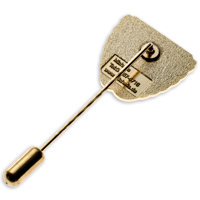 Long needle + cap. This is called a "stick pin and cap". The usual length is 45 mm, a 34 mm long needle is available.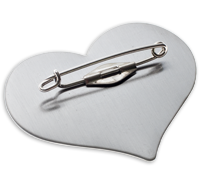 Safety needle. This sturdy needle is available from 15-35 mm.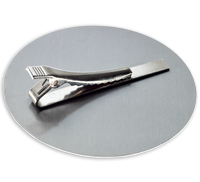 Croco Clip. This is less suited as a tie clip, since the teeth could damage the silk.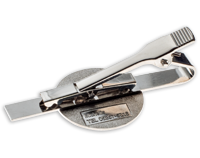 Tie clip. Available in lengths of 50 and 55 mm. On the back side a moving part is attached. The tie will be securely held in place.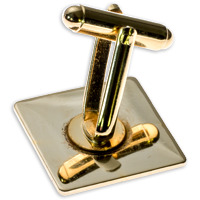 Cuff link.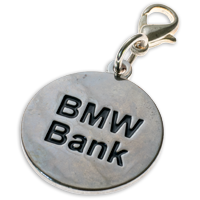 Snap hook in various sizes.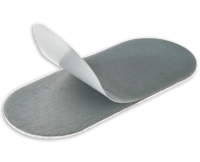 Reverse side adhesive foil.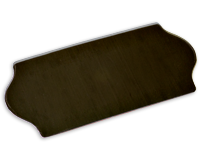 Reverse side magnet foil.
Inquiry:
Send us your logo, we will send you an individual offer
Your inquiry