Name Plates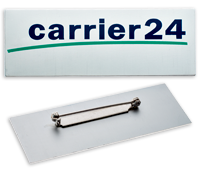 It can be printed on steel, brass or aluminium. The printed surface is protected with a clear varnish finish.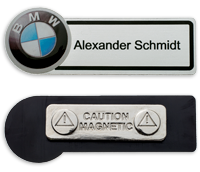 Aluminium sign with white background. The attachment can be a magnet set, a safety pin or just a pin.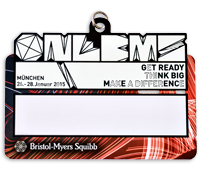 Name plate with customized shape and a glow-in-the-dark strip.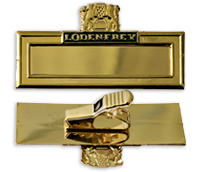 A name plate stamped in brass with a window for inserting the name. The logo is on the front of the frame.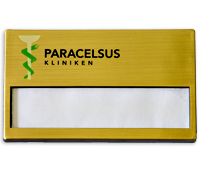 Inexpensive plastic sign in gold, silver, or white. The attachment can be a safety pin with a plastic hook for the breast pocket or a magnet set. Production takes 10 days.
Inquiry:
Send us your logo, we will send you an individual offer
Your inquiry